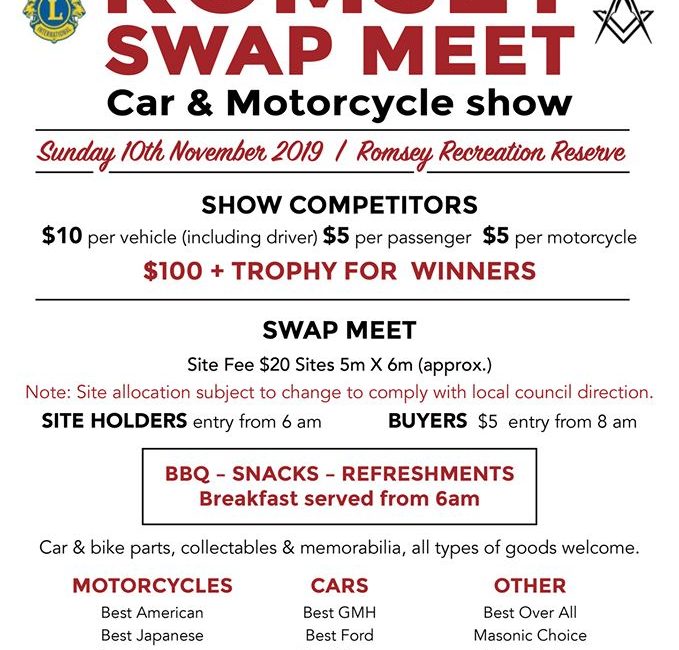 Vintage and modified cars and motorcycles will be on show at the annual Romsey Swap Meet.
$100 prizes available for show competitors in 15 categories.
Car and motorcycle parts, collectables and memorabilia on sale. Site fees $20 per site.
Buyers entry $5 from 8am.
Warning: Please check with the event organiser that events are on before travelling.