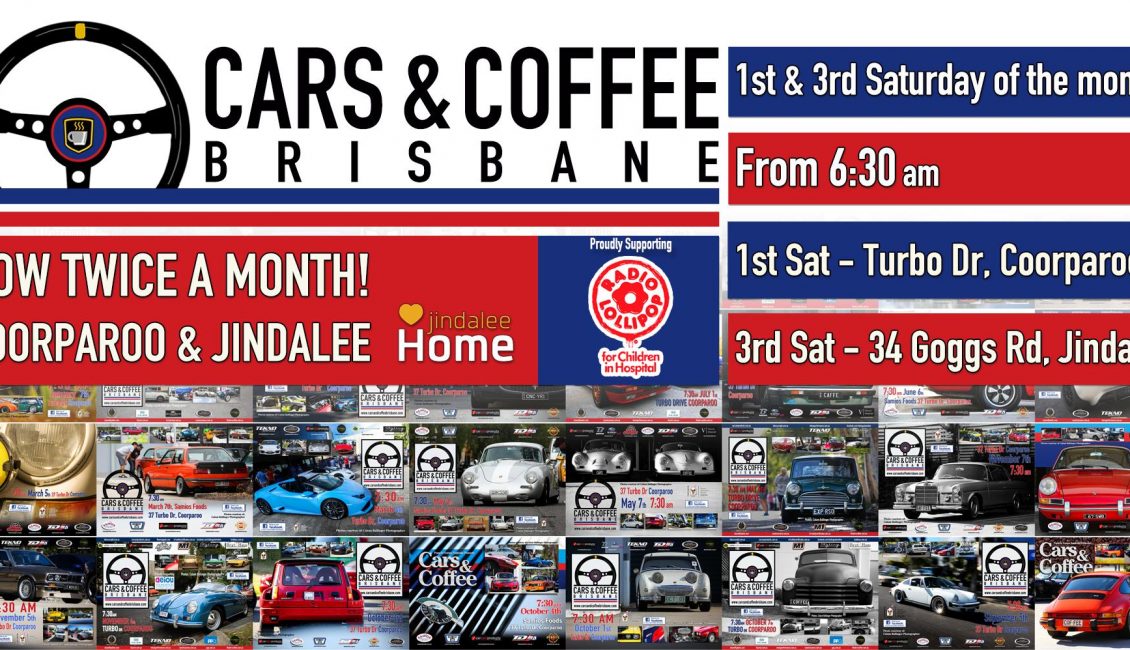 Cars and Coffee Brisbane will go ahead at Jindalee on Saturday as planned. Please exercise social distancing measures as practicable in regards to COVID-19. We are outdoors and do not get 500 people at the event. Take care people.
We don't get 500 people at Jindalee.
*********************************************************************************************
Welcome in summer at Cars and Coffee Brisbane.
First Saturday of the Month from 6:30 am at 26 Turbo Drive, Coorparoo
Third Saturday of the Month from 6:30 am at 34 Goggs Road, Jindalee
Keep in mind that this is a family-friendly event, so please drive and behave responsibly.
****If you park in the following properties you will be towed away. The Bone Clinic at 26 Turbo Drive, The Florist at 54 Turbo Drive, Theatre & Dance at 21 Castlemaine St, Fort Knox Storage at 1/8 Castlemaine St or Model Consultants Int 17 Castlemaine St****
Please show our neighbours the respect they deserve.
See you all there.
Warning: Please check with the event organiser that events are on before travelling.