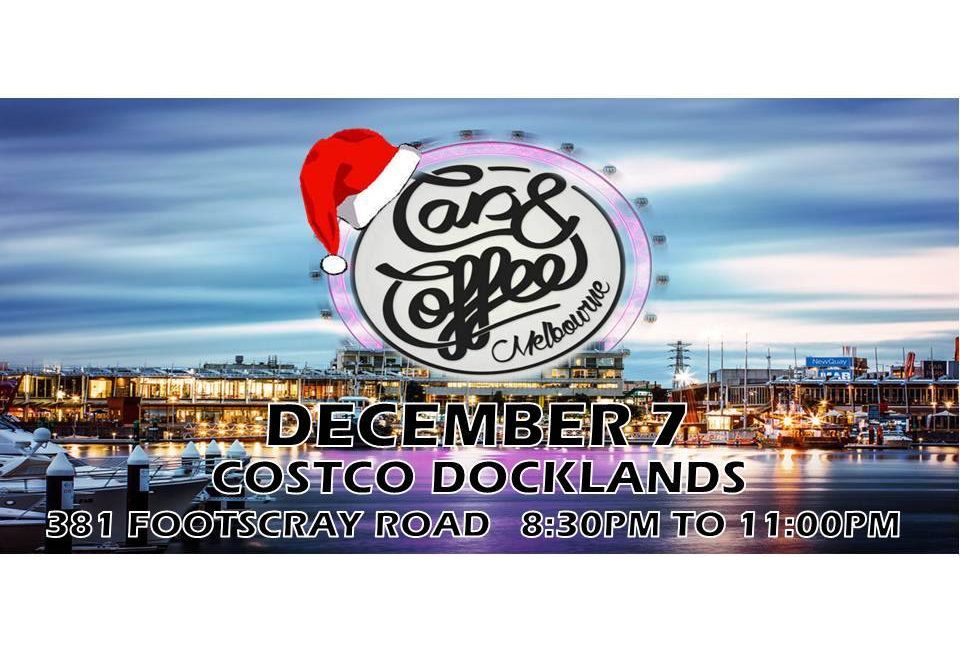 You want a car meet Melbourne?
GET READY FOR DECEMBER 7
Car & Coffee Melbourne has teamed up with Costco Tyre Centre in docklands to bring you Melbourne's biggest charity event of 2019!
Entry Cost: $5 donation per car – all donations are donated to Cars For Hope
We will be giving away door prizes upon entry!
**OVER FLOW CAR PARK IS ACROSS THE ROAD AT DISTRICT DOCKLANDS MULTI LEVEL CAR PARK ($10 public parking)**
Stall holders on the night:
Costco Tyre Centre
Final Inspection
Saint Side
Two Scents Air Fresheners
Autobarn Sunbury
Food Outlets:
St Burgs
Donna's Bean Machine
The Flossy Floss
UNDER NO CIRCUMSTANCES, NO ALCOHOL IS TO BE PRESENT AT THE EVENT (you will be escorted from the event)
**WE DO NOT TOLERATE ANY HOONING BEHAVIOUR IN OR AROUND THE EVENT (police will be called and given your registration number)**
PLEASE BE AWARE THERE IS SECURITY CAMERA'S AROUND THE ENTIRE PREMISES
PLEASE NO REVVING OF ENGINES
Warning: Please check with the event organiser that events are on before travelling.