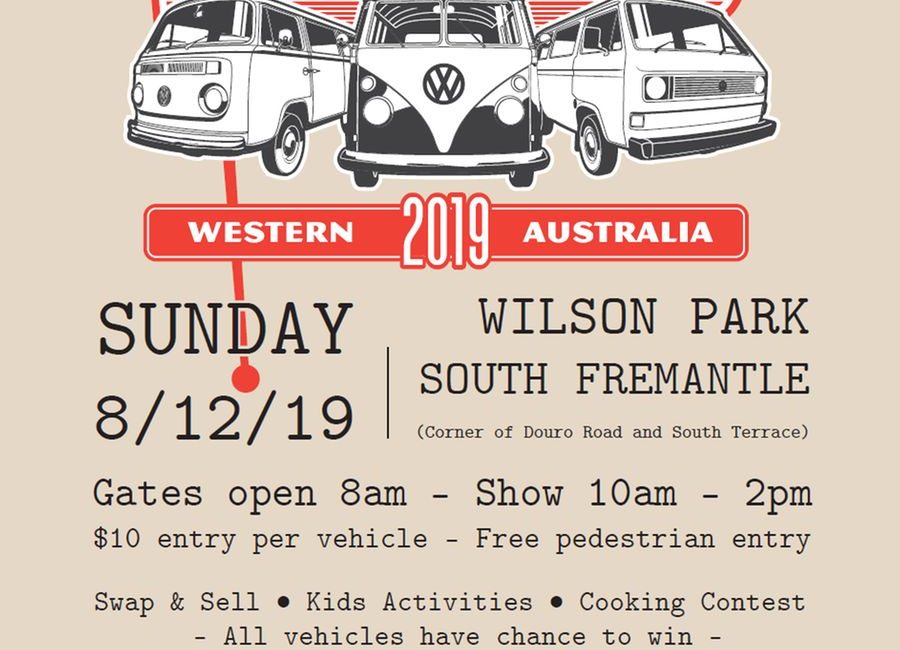 The club event of the year…..Wilson Park, South Fremantle.
Gates open at 8am and you need to be in by 10am. Please don't leave it to the last minute to get in as space is precious. There is no need to reserve a spot. As per safety regulations there will be no vehicle movement before 2pm.
All cars, kombis, buggies, etc will up for a trophy prize just by attending and displaying your vehicle – Winning Club members will receive bonus items….
There will be a Swap & Sell, Refreshments, Activities for the kids etc.
Warning: Please check with the event organiser that events are on before travelling.