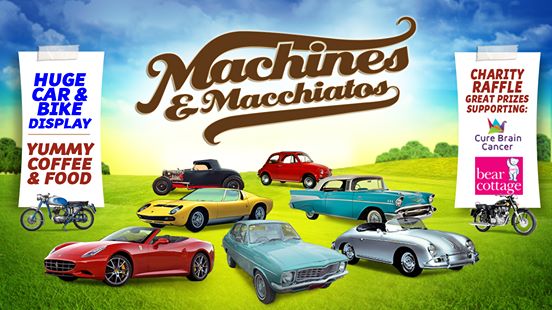 An update regarding our regular monthly Machines & Macchiatos event.
As per our PM's announcement yesterday, of the closure of all clubs in NSW, which includes the Harbord bowling club & with the advice on social distancing, we are announcing the cancellation of our April Machines & Macchiatos event.
Moving forward & looking at the coming months events, we might be able to run our May event, but that will be determined by the advice from the health department & on the availability of the bowling club – the venue of our event. But we'll keep you updated on all future events.
**********************************************************************************************************
Held on either the 2nd or 3rd Sunday of every month (check Facebook page link for updates)
Our Machines & Macchiatos event is from the "cars & coffee" concept. It's a social meeting of like minded enthusiasts, a very friendly, relaxed & fun event. Great coffee, BBQ Brekki & a wonderful location are all on offer.
The heart & soul of our Machines & Macchiatos events are you the people who… bring your wonderful machines… come as spectators & all the amazing people who create a fun, safe & friendly atmosphere.
We follow 3 very simple rules:
• No politics
• Common respect for all in the community
• Common respect for all car enthusiast, regardless of make of model.
Warning: Please check with the event organiser that events are on before travelling.