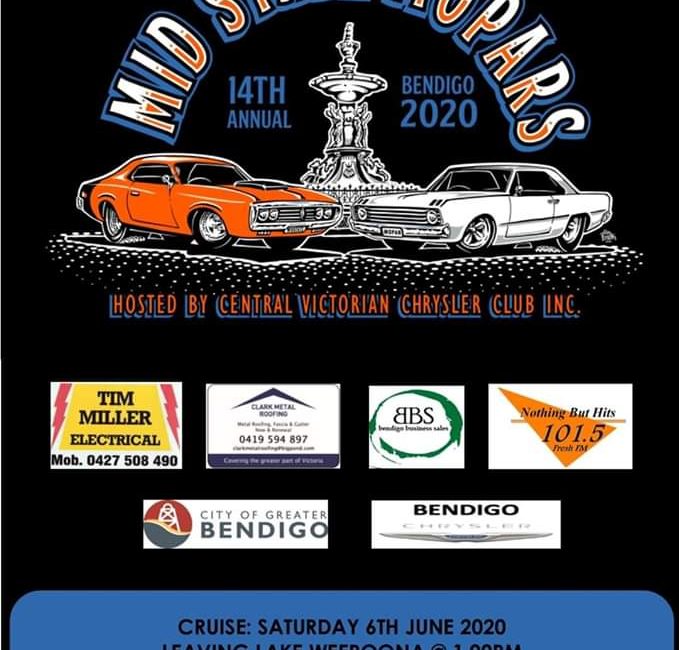 On the Queens Birthday of the June long weekend 6th and 7th we, The Central Victorian Chrysler Club, host our annual car show called Midstate Mopars. We are 2nd largest car show in Victoria with over 300 cars visiting our beautiful town of Bendigo.
If you have a Mopar whether it be vintage, custom, race or brand new we would love to see it! Any shape or size as long as it fits under the MOPAR banner!
On Saturday we will be heading over to Heathcote for the afternoon and then back to The All Seasons for tea (everyone is welcome, we have booked a function room) with lucky door prizes, a raffle and a live band which I'm sure everyone knows – Boots n All!! It will be night of fun and laughter 😀
On Sunday is our Car Show! We kick off at 8.30 and have our presentations for our non pro judged trophy winners in the afternoon! We offer all types of food and entertainments and also our very own merchandise tent with this years logo and much much more!
So please come on down to Bendigo for our 2 day event filled weekend you won't be disappointed!
Warning: Please check with the event organiser that events are on before travelling.