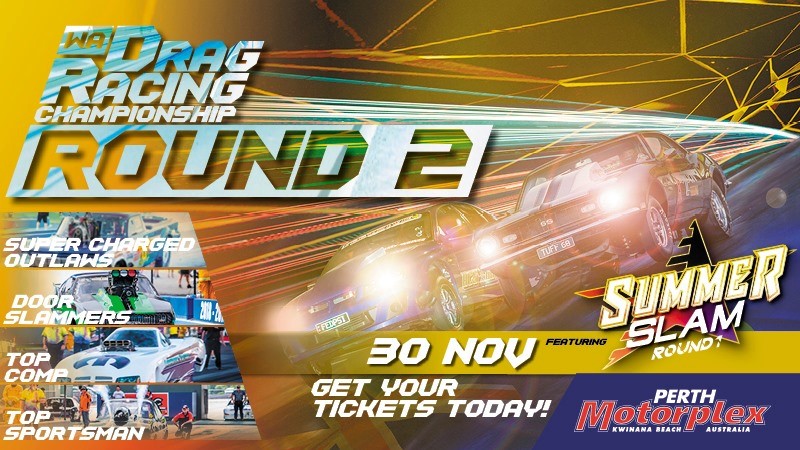 Round Two of the WA Drag Racing Championship series will feature those wild men in the Direct Mining International Summer Slam Series. With over 130 teams expected to face the starter at this event it will be on from the start.
Many new race set ups have been tried and tested in the early Test n Tunes and Round One and now it's time to put it all on the line. On top of the awesome Top Doorslammers will be the Nitro Guzzling Top Bikes that always thrill with their unpredictable style of two wheeled (sometimes one) racing.
Warning: Please check with the event organiser that events are on before travelling.