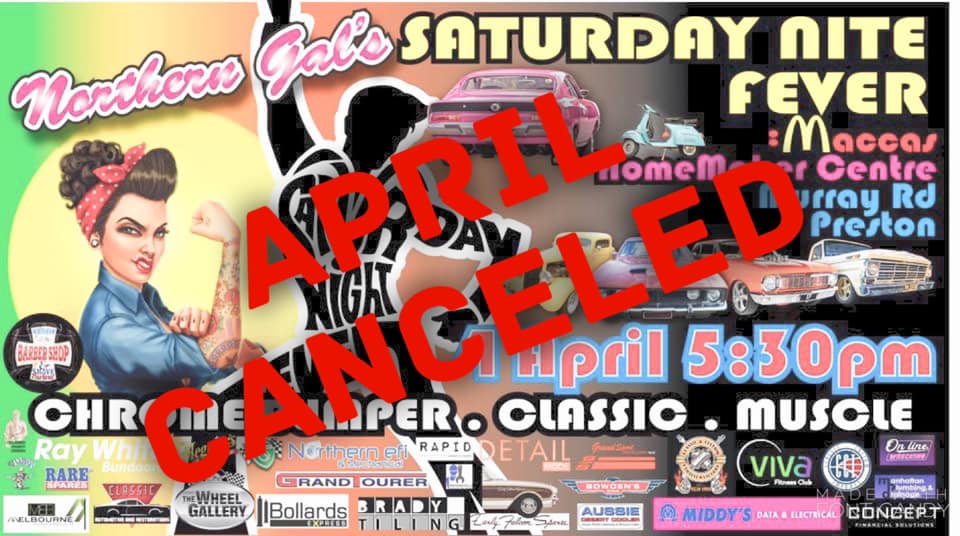 FIRST SATURDAY NIGHT OF EVERY MONTH.
• Next meet on 4th April 2020 •
CHROME. CLASSIC. ROD. RAT. CUSTOM. RARE. MUSCLE. CLUB REG ELIGIBLE ONLY
*Informal FREE Get Together *
••••••••••••••••••••••••••
KICKS OFF AT 5:30PM
Northland Homemaker Centre –
Maccas – Murray Rd, Preston. Melbourne.
Usual rules:
•Respect each other & their Ride
•No alcohol
•No Rubbish please (use a bin or take it home)
•No Hooning
•Respect all road rules
Fun & Respect
Northern Gal
Warning: Please check with the event organiser that events are on before travelling.